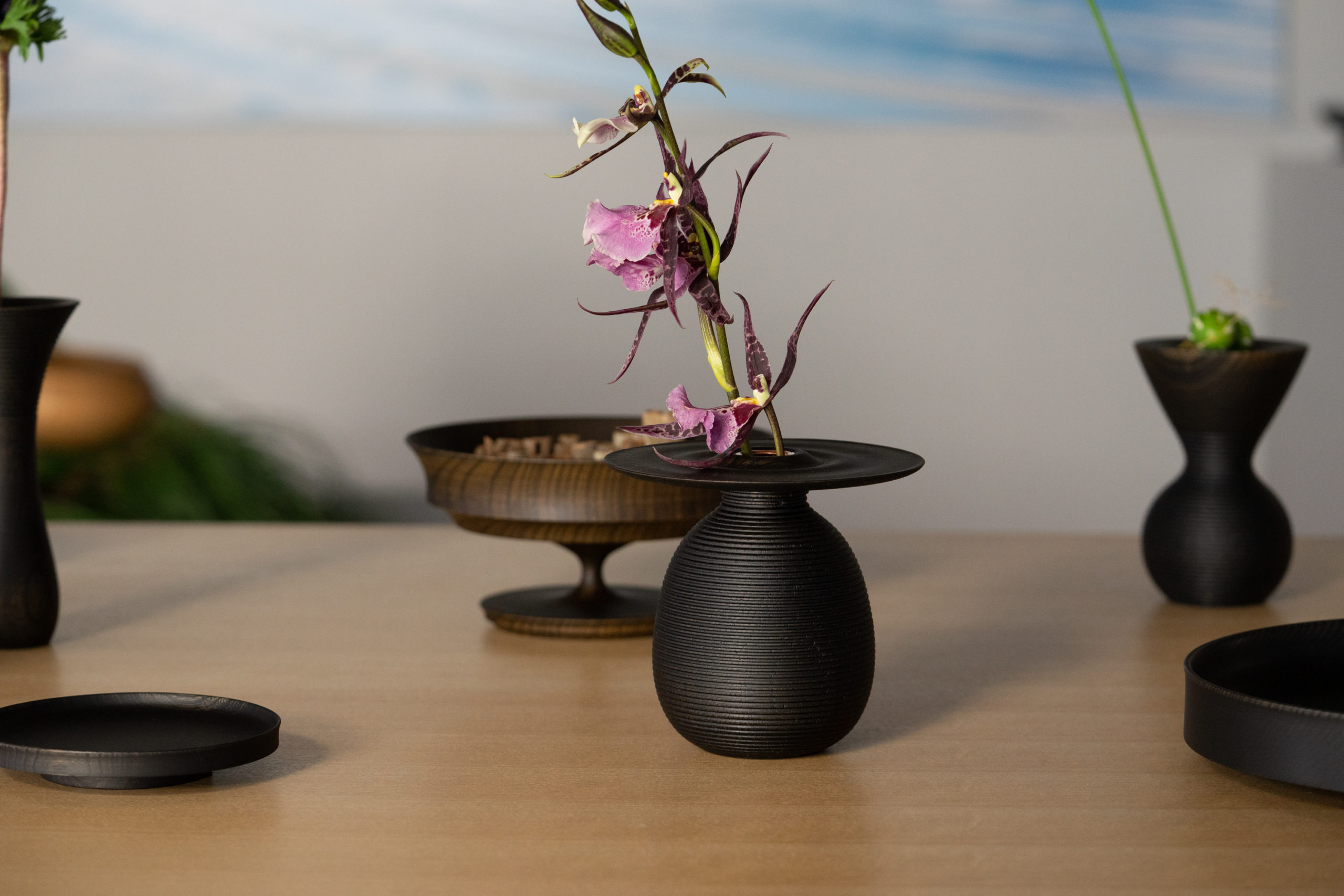 Yamanaka Lacquerware GATO MIKIO Exhibition "All Living Things"
Yamanaka Lacquerware GATO MIKIO Exhibition "All Living Things"
Date: December 15th (Tue.) 2020 – December 29th (Tue.) 2020
10:00 a.m. – 6:00 p.m. *Closed on Sundays and public holidays
Exhibition Venue: HULS Gallery Tokyo (Akasaka, Tokyo)
Founded in 1908 at Yamanaka Onsen, Gato Mikio continues to produce lacquerware that exemplifies the distinguished, traditional wood-turning technique of the region. In this exhibition, the complete range of "MUSUBI" flower vases will be displayed, each paired exquisitely with a botanical arrangement by Hanaya Nishibeppu Shoten. This series consists of 10 different styles designed to represent the five elements of nature: earth, water, sun, air, and wind. Feast your senses, and enjoy the beauty of natural wood grains, complimented with a quintessentially Japanese sense of art and design. In addition to this main exhibition, a variety of newly launched layered boxes and cups will also be available.
We look forward to seeing you soon at our gallery.
* From December 16th to December 19th, limited sales of plants and wreaths arranged by Hanaya Nishibeppu Shoten will be available for purchase. Please contact our gallery staff for more details.